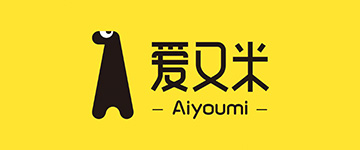 Aiyoumi
Client:Hangzhou Aicai Internet Technology Co., Ltd.
Cooperation Time: August, 2014
Cooperation Scenarios:monitoring event, rating event, borrowing event, registering event, audit event
Targeting young consumers, Aiyoumi (previous Aixuedai) is a financial brand under Aicai Group. Taking credit as core and installment credit as entry point, Aiyoumi is a humane brand with its own attitude. Aiyoumi breaks the borders among 3C appliance, digital products, sporting & outdoor equipment, clothing & cosmetics, education & training and other consumer scenarios, growing together with young people. The goods can be paid in installments as long as it is on the website. It was officially launched in September 2014.
Aiyoumi (previous Aixuedai) aims at college students and young people as well as enterprises targeting this market. Aiyoumi provides genuine product guarantee, zero-down-payment installation, after-sales service and other professional consumer financial services, which are leading in the domestic installment consumption market.
Challenges:
More and more professional fraud gangs focus on installment consumption market. In an installment fraud reported by the media, a fraud gang paid 300 yuan for student's false information in the name of part-time job to conduct fraud. In addition, it is often found that some users' account names and passwords were retrieved by online fraud gangs, who conduct frauds by buying mobile phones online through "installment business" for cashing. The offline "credit card cashing" is common now, and similar situation also exists on the installment consumption platforms. Compared to the former, the latter has an additional "click farms" link.
Tongdun's Solutions:
Tongdun's unique "Cross-Industry Joint Defense" concept, massive data accumulation and powerful data processing technologies are powerful weapons against fraud, so as to protect platforms from identity frauds, false applications, card theft payment, credit cashing and other risks.
Client's review:
After comprehensive investigation and inspection, Aiyoumi (previously Aixuedai) selected Tongdun as its risk service and anti-fraud provider, as it needed the solid technologies and professional services of Tongdun. The two parties conducted extensive cooperation in various fields of risk management.